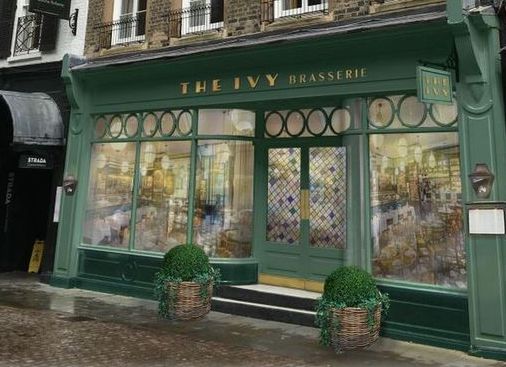 The Ivy is a famous British name thanks to the iconic Covent Garden, London original that opened way back in 1917. Along the way, The Ivy has traded off its famous name to become a chain of grills & brasserie restaurants (and even a few cafés) dotted around the UK.
Main meal prices are reasonable, especially for a well-situated restaurant in the heart of Cambridge City Centre.
The food at The Ivy Cambridge is of a very good standard indeed. The formula here is based around classic, simple meals made well. There isn't anything pretentious about the menu and that is a refreshing thing.
The layout is such that there are long seats in some areas, so you may find yourself 'sharing' a little bit of real estate with others which doesn't give that private feeling. Therefore, if privacy is important to you, try to get on your own table. Atmospherically, they do like to dim the lights in the restaurant and so it may seem a little dark for some people's liking, especially at night. The Ivy Cambridge also boasts a private dining room.
Alcoholic drinks can be a little bit on the pricy side, but as most people know, that's where the money is to be made by restaurants, so keep it in mind. A (very nice) bottle of Albarino A2o cost £40, whereas a gin & tonic can be had for £9.50.
This video will give you an idea of what the interior is like.
The service was good, and the staff did a super job overall.