If you've never experienced Nando's before, the restaurant in Cardiff Bay, Wales, is a good example of the chain. Here I'll provide a review of my experience there in early January 2019.
Nando's is a Portuguese-style chicken restaurant that originates from South Africa. Like other Nando's outlets, in this one you order at the counter which is at the rear of the long and quite narrow premises. This particular restaurant hasn't got too many seats and is quite compact. Most of the tables are through the middle, and there are also a few tables right at the front where you have a view of passers-by and Cardiff Bay itself. On a summers day, I imagine that this would be an even more pleasant place to sit.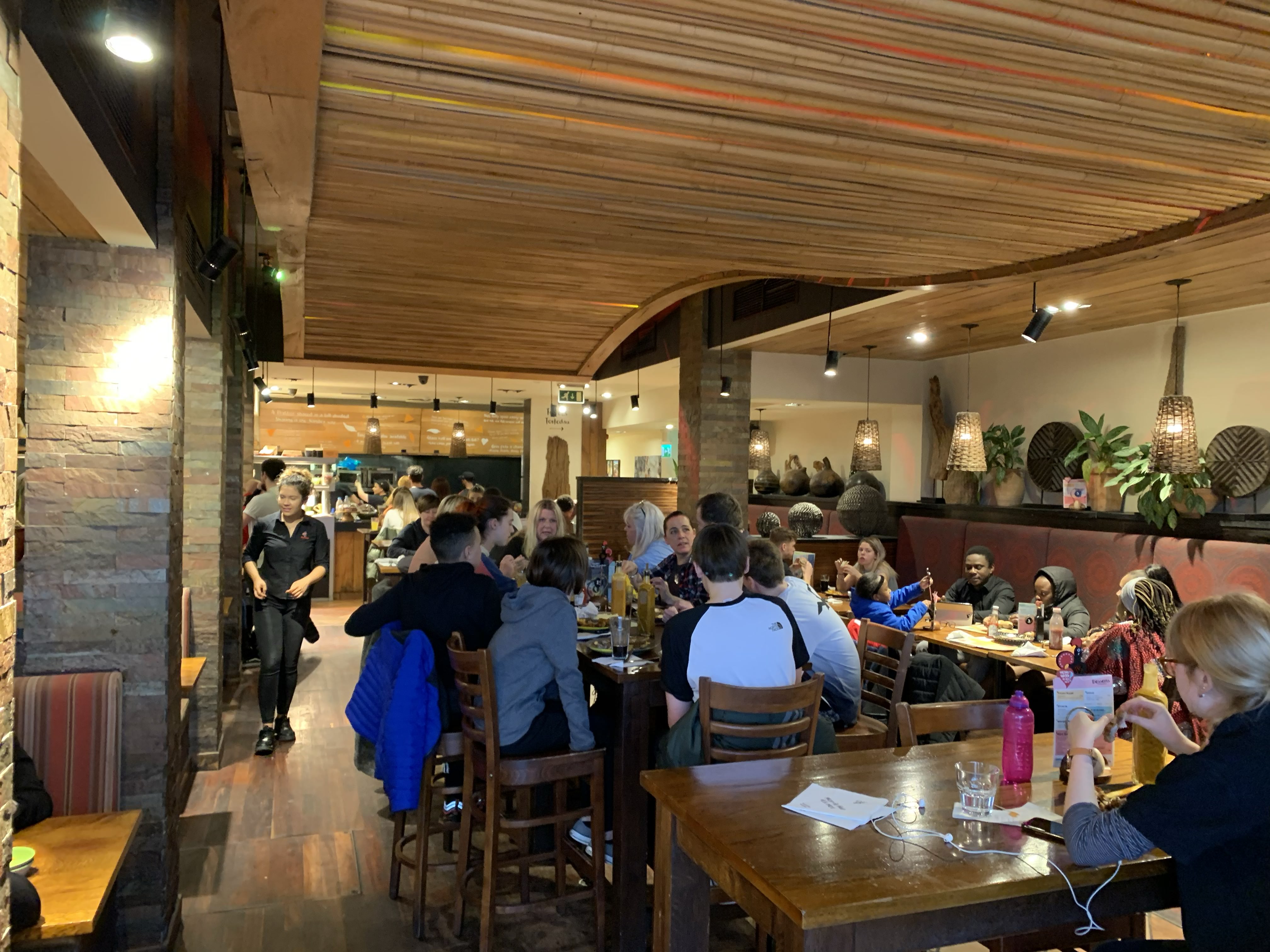 The food was of a high standard. Inexplicably, sometimes even standardised restaurants such as Nando's can be a bit hit-and-miss in terms of the food quality but this visit proved to be positive.
The chicken wrap (taken with hot peri-peri sauce) was most satisfactory and made even better accompanied by peri-salted chips. The Butterfly chicken breast also came out hot and tasty, with a side of creamy mash (love potato!).
If you like desserts, I recommend that you try the Nata, which is like a Portuguese hot custard tart with flaky pastry which originates from Lisbon. It makes a nice way to finish the meal.
The staff on duty were pleasant and attentive. Thumbs up to this restaurant!